2011年11月22日
So, it's been 3 and a half years since I've been in Japan.

For the first few months here in Tokyo, I actually worked at a so called "Dining bar" over here, which is just another fancy name for a restaurant.

I worked as a waiter, but the chef was such a nice guy and he showed me how to make some meals before the restaurant opened for it's hours.
I've always been interested in cooking and one of my goals in life is to open a cafe/bar/restaurant.
So even though the pay was low, I learnt a lot at this place and it was also a meaningful experience.

But the main reason why I came to Japan was to open my football academy where I would teach the Japanese kids, football and English.

Thanks to my parents, I was able to learn a new language and a whole new way of living, when we moved to Sydney when I was 10.

Thanks to football and English, I have made friends around the world, and would definitely like to share that experience with the kids at my academy.

The TOC academy has been running for 2 years now, and we have some of the best players in Tokyo.
But the things weren't too rosey the first year when I had absolutely ZERO students, and was basically losing money month after month.
I tried to open an academy at six different places in the first year.
Failed in every single one of them...

August, 2009, in all honesty I was actually ready to pack it up and go back to Sydney.
I started to think the things I tried to do here where I would mix football and English and to create some kind of a link between Australian football and Japanese football would not be understood by many.

In September 2009, I gave my very last shot to open an academy for the 7th time.
Till this day, I don't exactly know what clicked it, but I had something like 98 kids turn up in just 4 sessions, all wanting to join the TOC academy.

I ended up taking 33 kids and was also able to do a joint Summer football camp in Sydney with our TOC partner, futbol tec which is run by Jason and Glen Trifiro.
They do and did a great job with the kids and also organising the camp.
I will be taking 9 kids next year which will make it our 3rd International camp.

It seems to get bigger and bigger as the years go by, and hopefully there would be more great surprises to come in the future.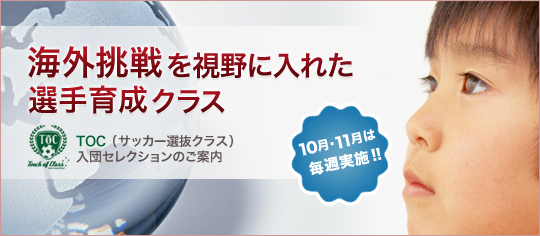 "Aiming to be a world class player would be on anybody's mind who have tried to pursue a career in this beautiful game, but I think it is more important to aim to be a first class human being."
「このサッカーという素晴らしい競技の中、プロを目指す人間の頭の中に世界一流選手になろうという気持ちは必ずどこかにあるはずです。でも人間として一流を目指す事のほうが私は大切だと思います。」

TOC Vision 英語動画サービス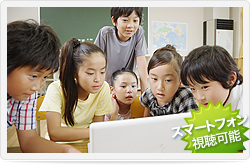 http://www.naocastle.com/vision/